$

4.00
Irv and Chompito Stickers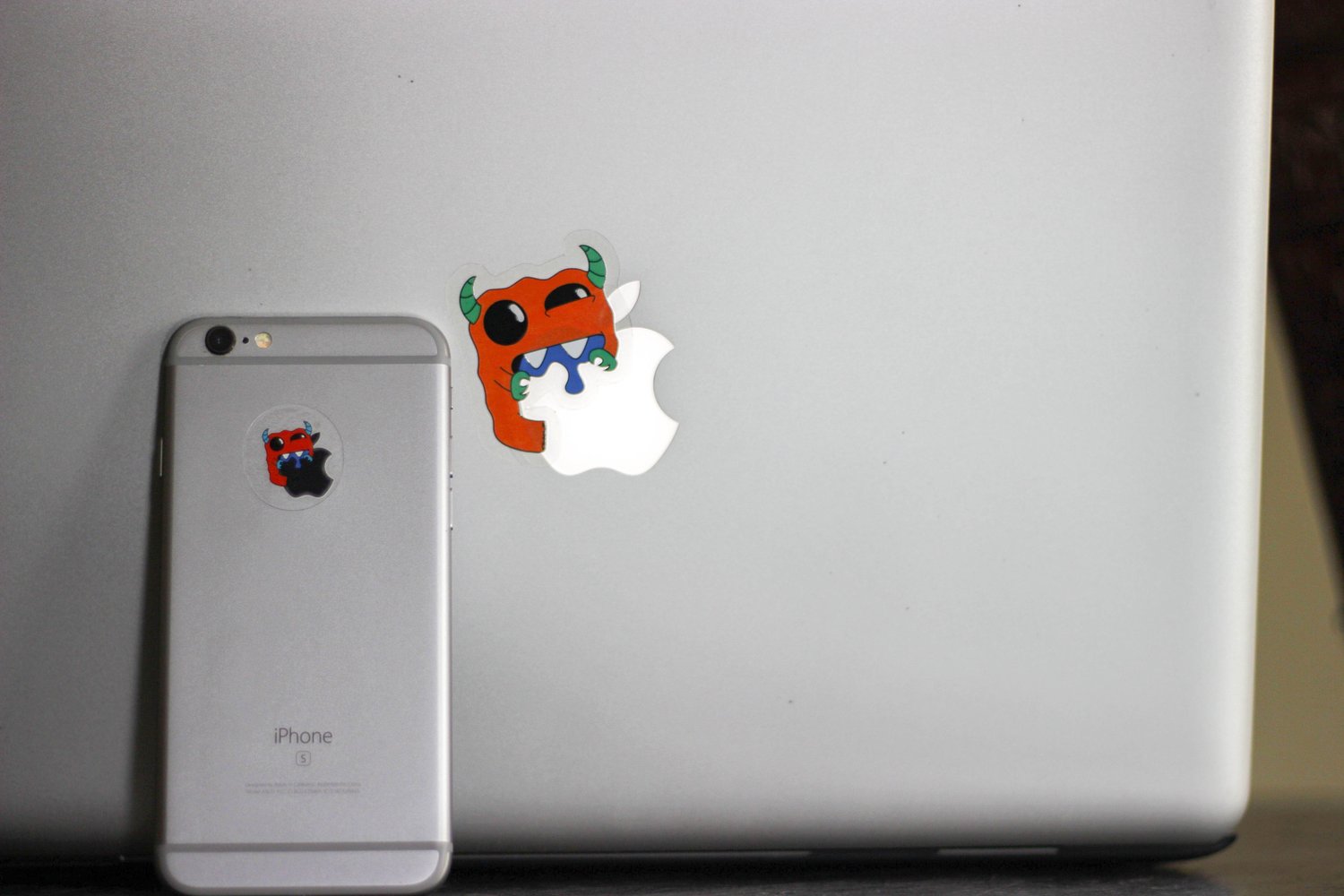 Irv and Chompito are hungry monsters. They hold a special affinity for apples on MacBooks and iPhones, but are happy chomping onto anything they can fit their mouths around.
Free shipping on U.S. orders.
Includes 1 sticker sheet with 2 monsters, silkscreen printed on clear vinyl. Instructions printed on the back.